Your hosts James and Mike, with the occasional guest, look at the Canadian wargames scene. We're interested in miniature wargaming, board (hex and counter) games, and how Canadian military history inspires some of our projects. We hope to help tell the stories of a small but dynamic hobby scene in a big country.
Episodes
Wednesday Jan 18, 2023
Wednesday Jan 18, 2023
Mike and James chat with Roger Chrysler, a wargamer whose family history led him to a deep dive in early Ontario history and the War of 1812.   Roger tells us about his family and their involvement in the war, and we do our own deep dive into the many gaming possibilities (figures, rules, scenarios, books) that this fascinating but poorly known war offers.  If you aren't itching to refight Queenston Heights or Lundy's Lane after listening to this, we don't know what's wrong with you.
Also, we chat with Kevin Jacobi, one of the partners behind Six Squared Studios in St. Catherines, ON.   Started as a labour of love, these guys cut their teeth cutting and selling MDF bases and slowly built a business that now includes a well thought out bricks and mortar store.  Did someone say road trip?  It's wine country, so the wife should approve ...
Six Squared Studios:
https://6-squared-studios.shoplightspeed.com
Board Game Maniacs interview with Six Squared:
Stuff We Mentioned
Hamilton area gaming stores:
Hamilton Hobby Specialties, Kenilworth Ave. Tistaminis, Parkdale Avenue,
Black Knight Games Mohawk and Upper Ottawa, Dundas Valley Hobbies, King Street Dundas.
Roger's Books for the CWP Virtual Library:
Novel : The Bloody Boy, Doug Thomas, Keltoi Publishing, 2001. 49th Light Company soldier, Queenston, York, Stoney Creek, Beaver Dams, Crysler's Farm.
Field of Glory, Donald E Graves, Robin Brass Studios, Chateauguay and Crysler's Farm. 1999
The Civil War of 1812. American Citizens, British Subjects, Irish Rebels, & Indian Allies. Alan Taylor, Vintage Books. 2010
The Gun, Death to the French (Rifleman Dodd) C.S. Forrester
Contact Us (We Love Hearing From You!):
Canadian Wargamer Podcast Facebook Page:
https://www.facebook.com/canadianwargamerpodcast
Mike: madpadre@gmail.com
@MarshalLuigi
www.madpadrewargames.blogspot.com
James:
@JamesManto4
www.rabbitsinmybasement.blogspot.com
Comments
(2)
To leave or reply to comments, please download free Podbean or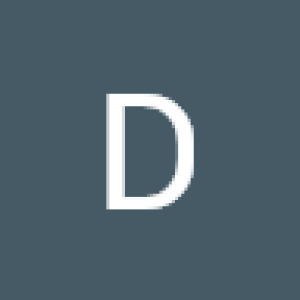 Wsrgaming at the Outpost Gy here. We play the war of 1812 in 28mm. I did 4 articles in Miniature Wargames magazine on the Thames river Chippawa Cryslers farm and Tippecanoe which were well recieved. We got some flag sheets commissioned sold through Adrian's Walls. As Brits we find this war really interesting. GREAT episode guys! Cheers Dave Tuck
Another enjoyable episode, thanks for putting it together, from a regular listener in New Zealand.